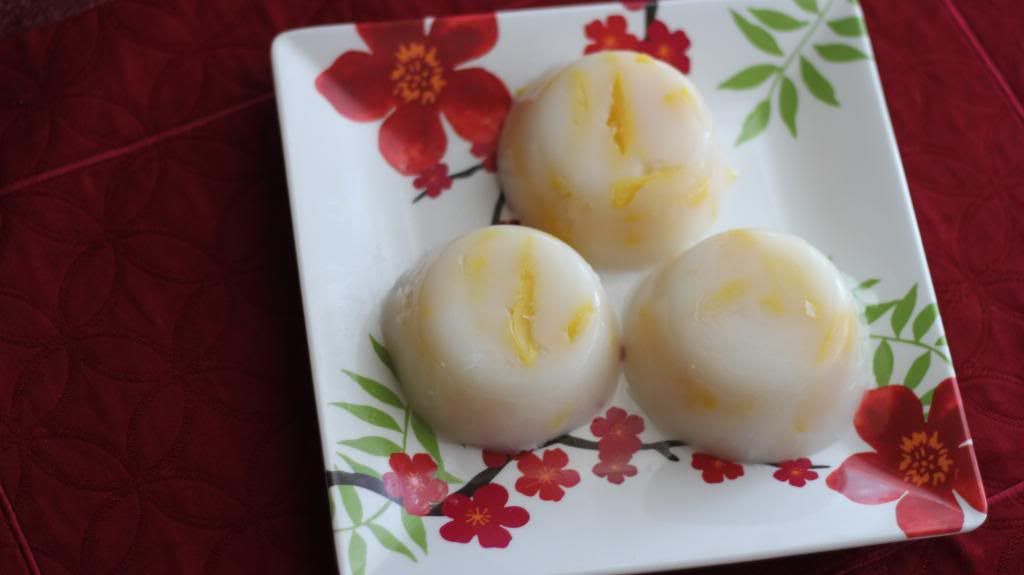 Jackfruit Jelly (Rau Cau Trai Mit)
Ingredients
1/2 cup Shredded Jackfruit
2 Chinese Soup Spoon Coconut Milk
2 cup Water
1/2 cup Sugar or to taste
2 tsp. Agar Agar Powder
Wash and rinse some Jackfruit. Shred into a bowl, you need about 1/2 cup. In a small sauce pan add 2 cups Water.
Using medium heat, add 1/2 cup Sugar or to taste. Using a Chinese Soup Spoon, add 2 spoons of Coconut Milk.
Add 2 tsp. Agar Agar Powder. Bring to a boil, remove from heat. Wait for 1 minutes, add in the shredded Jackfruit.
Pour into a small bowl or mold. Wait for it to set and serve.