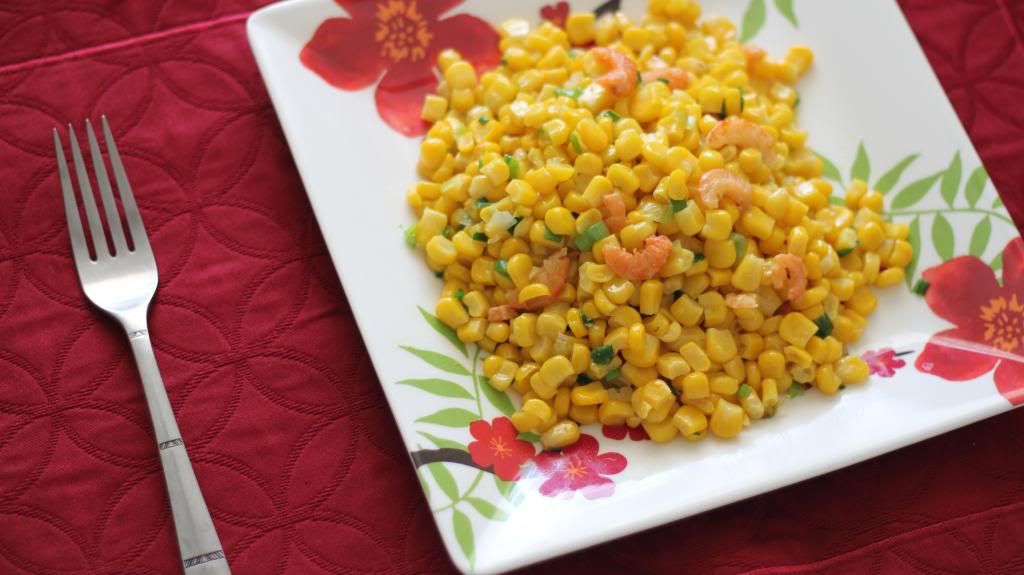 Bap Xao Tom Kho (Vietnamese Stir-fry Corn and Dried Shrimp)
Ingredients
1 can Corn
2 chopped Green Onions
1 Tbsp. Dried Shrimp (soaked in water)
2 Tbsp. Salted Butter
Pinch of Sugar
1/2 tsp. Mushroom Seasoning
1 tsp. Fish Sauce
Drain out 1 can Corn, rinse with water and set aside. In a pan add in 2 Tbsp. Salted Butter.
Using medium heat, add in 1 Tbsp. Dried Shrimp. Remember to soak the Dried Shrimp in water for 4 hours before using it.
Sauté for a few minutes. Add in Corn. Stir for about 3 minutes. Add in 1/2 tsp. Mushroom Seasoning. Continue to stir. Add in chopped Green Onions.
Add in a pinch of Sugar. Add in 1 tsp. Fish Sauce and stir for a few minutes.