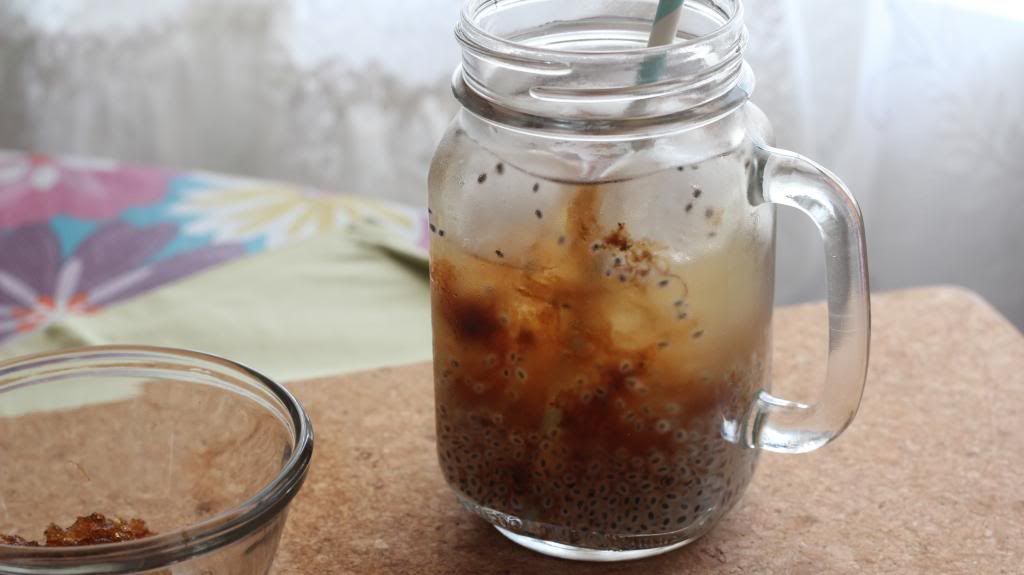 Nuoc Hot E Duoi Uoi (Thai Basil Seed Drink with Malva Nut)
Ingredients:
3 Malva Nuts
2 tsp. Thai Basil Seed
2 cups Water
1-2 Rock Sugar or to taste
Pandan Leaves
Ice
Soak the Malva Nuts in warm water. Wait for it to expand. Remove the skin and the seed. It should have a spongy texture, rinse it and set aside.
In a small sauce pan add 2 cups Water. Add in 1-2 Rock Sugar or to your taste. Bring to a boil and wait for the Sugar to dissolved.
Add in the Pandan Leaves. Then add in 2 tsp. of Thai Basil Seeds. Let it simmer until the seeds has a clear color.
Remove the Pandan Leaves. Turn off heat and let it cool completely.
Add some ice into your glass or cup. Pour in the mixture with the Thai Basil Seed.
Add in some of the Spongy Malva Nut. Mix and enjoy a cool drink.