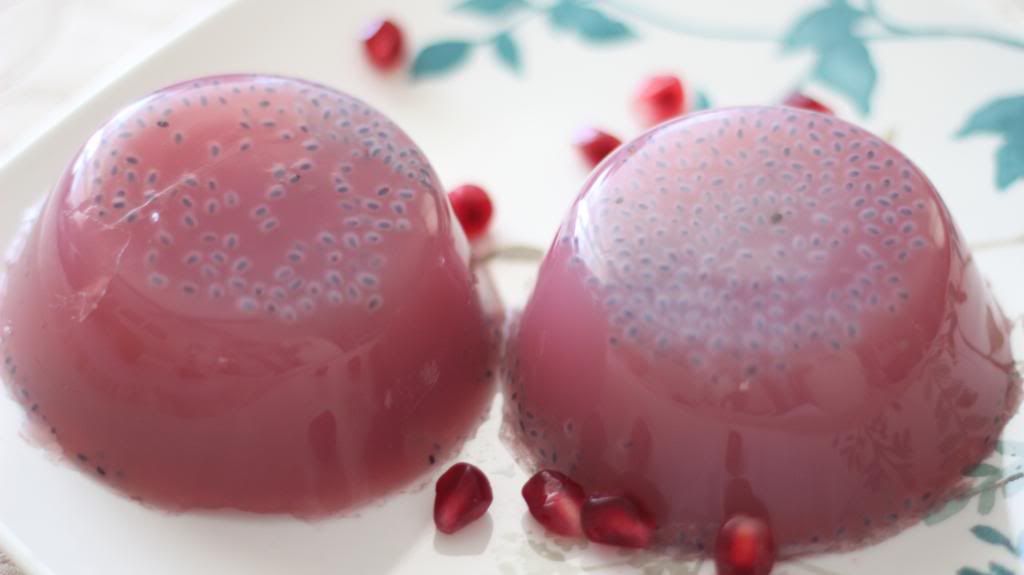 Rau Cau Luu (Pomegranate Jelly)
Ingredients
1 1/2 cup Pomegranate Juice
2/3 cup Water
1 1/2 tsp. Agar Agar Powder
1 tsp. Basil Seeds
Soak 1 tsp. Basil Seeds in water until it expands. Drain it out and put in two small bowls. In a small sauce pan add in 2/3 cup Water.
Add in 1 1/2 tsp. Agar Agar Powder. Let it simmer, and set aside for cool for 5 minutes. Add in 1 1/2 cup Pomegranate Juice. Using low heat, mix.
Pour mixture into the two small bowls. Place in a cool area to let it set. Once it sets, remove from bowl and serve.