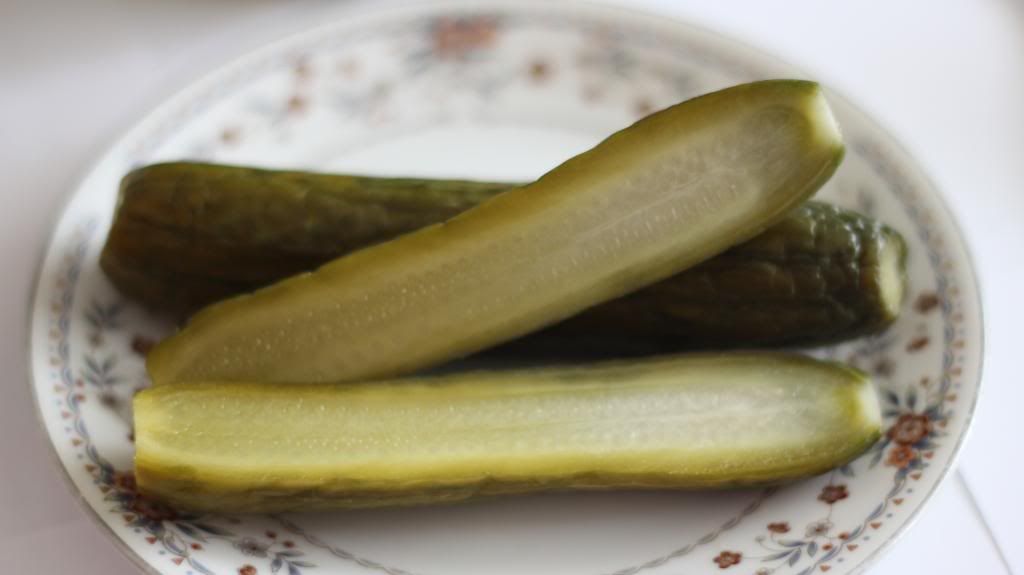 Dua Chuot Lam Chua (Pickled Dill Recipe)
Ingredients
3 lbs. Japanese Cucumbers or small Cucumbers
4 cups Water
1 1/2 cup Rice Vinegar
1 1/2 Tbsp. Salt
2 Tbsp. Sugar
4 Garlic Cloves
Wash 3 lbs. Japanese Cucumbers or small cucumbers. Cut the ends and place in a basket. Lay it out on a baking sheet. Bake for 10 minutes at 170 degrees F.
In a pot add in 4 cups Water. Add in 1 1/2 cup Rice Vinegar. Add in 1 1/2 Tbsp. Salt. Add in 2 Tbsp. Sugar. Using medium heat, mix well. Remove from heat when it starts to boil and let it cool.
After you finish baking the cucumbers, put it in a glass jar. Cut 4 Garlic Cloves in half and put it in the jar with the cucumbers. Pour in the liquid mixture. Put a plastic wrap on top and cover with a lid.
Place in a warm area for 2 days. After 2 days, the cucumbers should be pickled and you can put in the refrigerator to use.