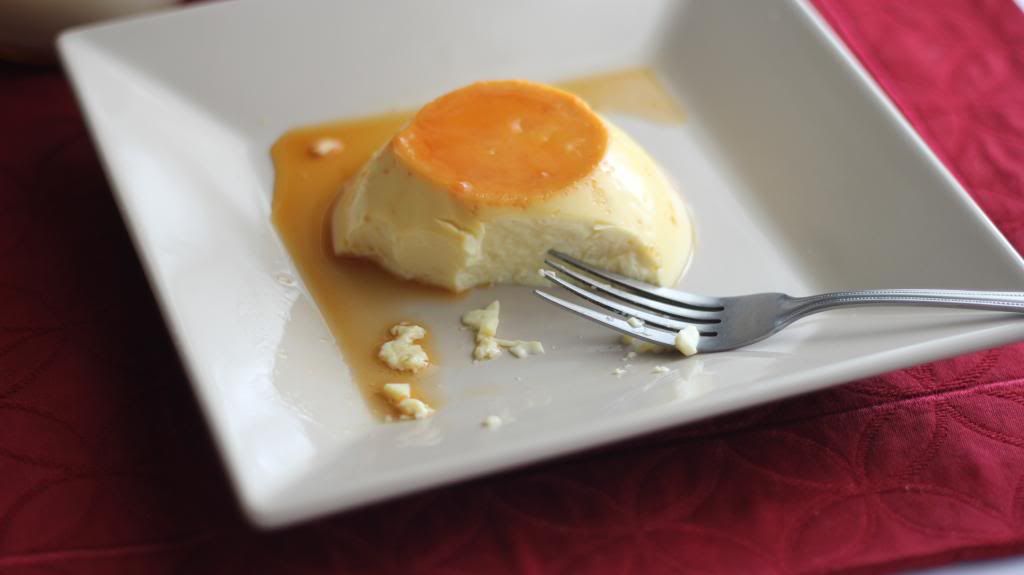 Banh Flan Hap (Vietnamese Flan Steamed)
Ingredients
3 Eggs
1 cup whole Milk
1/2 cup Condensed Milk
1/2 tsp. Vanilla Extract
1/3 cup Sugar
Using a sauce pan, add 1/3 cup Sugar. Using low heat, wait for it to melt and turn brown. Do not stir, turn the pan to move the syrup.
Pour into 3 small glass bowls. Set aside. In another sauce pan, add 1 cup whole Milk. Once it starts to boil, remove from heat and let cool completely.
Then set aside. In a bowl, crack 3 Brown Eggs. Beat the Eggs until it blends together. Add 1/2 tsp. Vanilla Extract. Add 1/2 cup Condensed Milk.
Mix well. Add your 1 cup whole Milk that has been cool completely. Continue to mix. Use a strainer, strain the mixture. Pour the mixture in each bowl.
Place the bowls in a pan fill with some water. Put into steamer and steam for 20-25 minutes. Steam using medium-low heat. Once it has set, remove from steamer.
Let it cool. To serve, run a knife around the side of the bowl. Flip it over on a plate and serve.