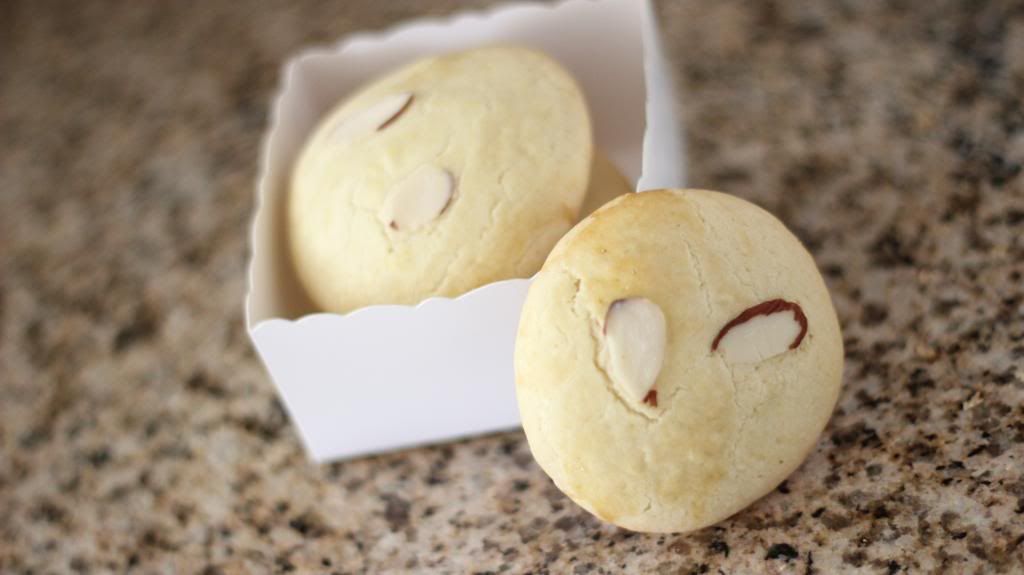 Almond Cookies (Banh Hanh Nhan)
Ingredients
1/2 cup Butter
1/2 cup Sugar
1 Egg
1 Egg White
1 1/2 cup All Purpose Flour
1/2 tsp. Baking Soda
1/4 tsp. Salt
1/2 tsp. Almond Extract
Some Almond Slices
In a bowl beat 1 egg. Add in 1/2 tsp. Almond Extract. Then add in 1/2 cup Sugar. Add in 1/2 cup Butter. Continue to mix.
In another bowl add in 1 1/2 cup All Purpose Flour and 1/2 tsp. Baking Soda. Mix and add into the creamy mixture.
Mix well. Now take a piece of dough and shape it into round cookie. Place it on a cookie pan with wax paper.
Brush Egg White on top of each cookie. Then put some Almond Slices on top. Bake at 325 degrees for 14-16 minutes.